The role of Architecture in the development of novel material applications:
The St. Joe Brick Fabrication Lab acts as a showcase and testing infrastructure for novel brick digital fabrication concepts developed within the building.
The building program exists within a lightweight structure surrounded by self-supporting brick walls. Innovations from the lab are tested within these walls for particular characteristics including structural capability and weathering over time.
Here, the defintion of a brick is extended to include changing modular sizes, novel materials, varying levels of openness, and digitally driven processes. 

This new path for St. Joe combines historic material expertise and contemporary design.
Maker spaces provide the tools, digital and analog, for members to prototype ideas and learn new fabrication techniques. This space allows the community to take advantage of the advanced fabrication tools for personal projects.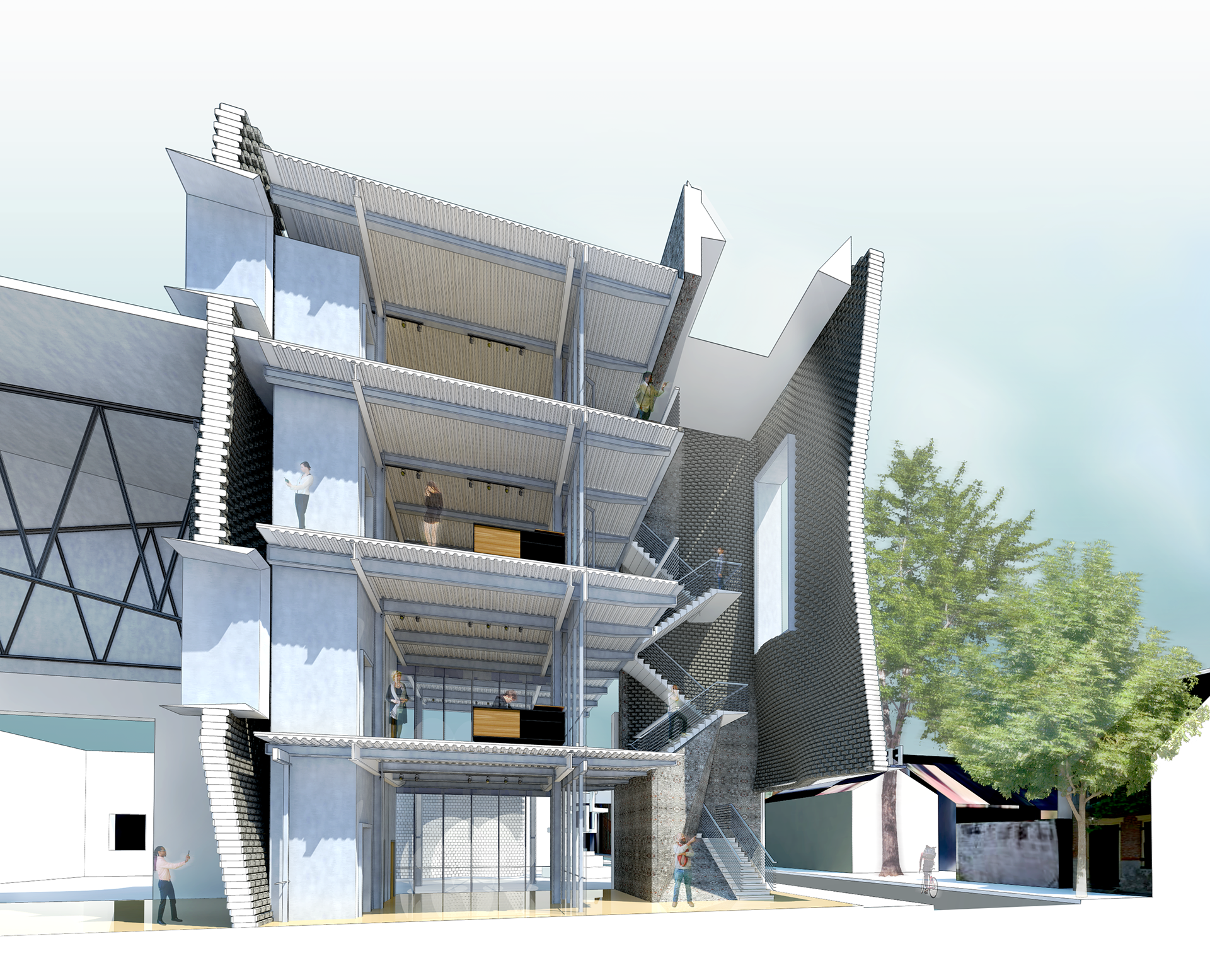 Section Perspective Through Entry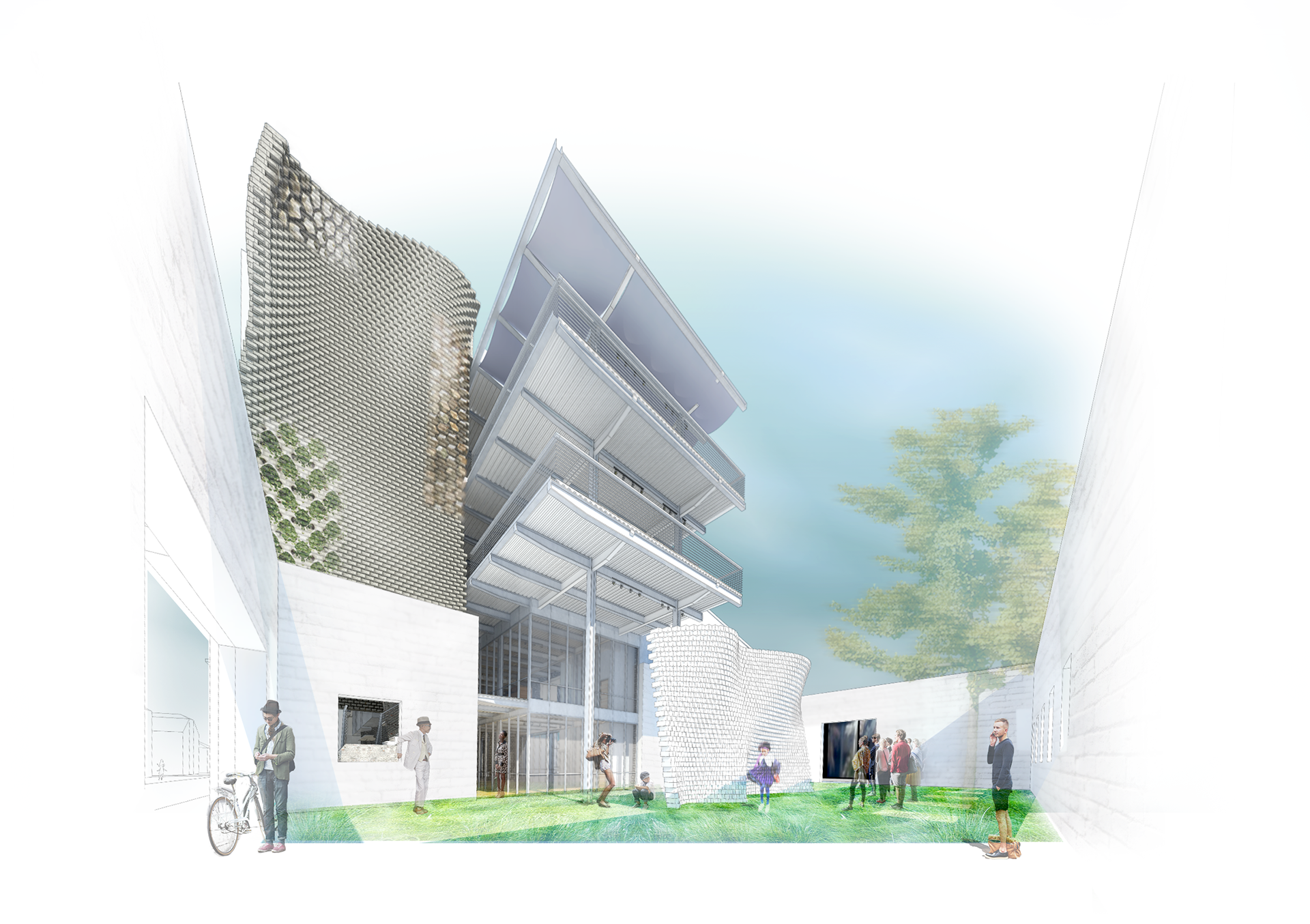 Chartres Street Elevation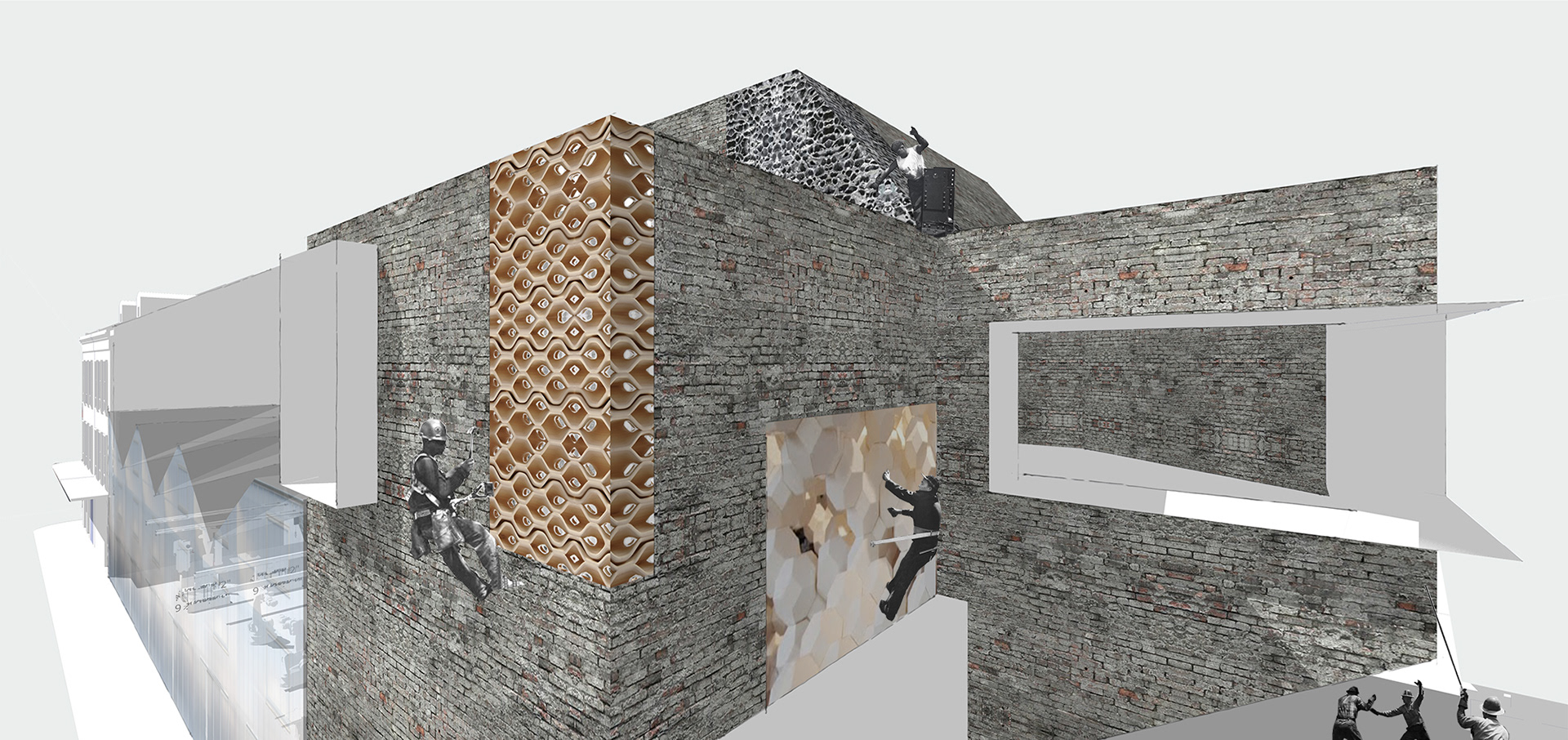 Brick Prototypes 
from within the St. Joe Brickworks Fabrication Lab
are tested on the facade.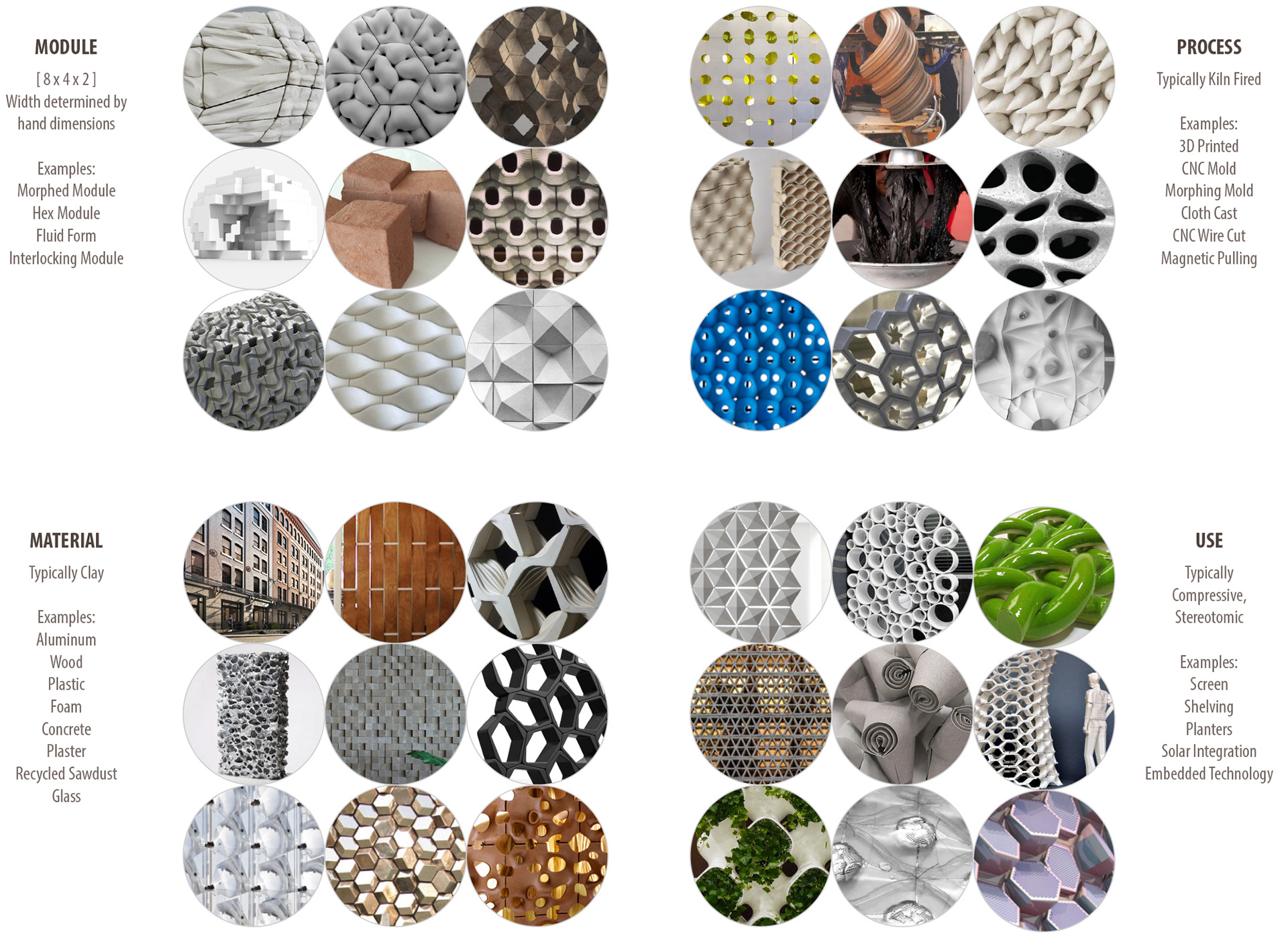 Material Precedents for brick prototype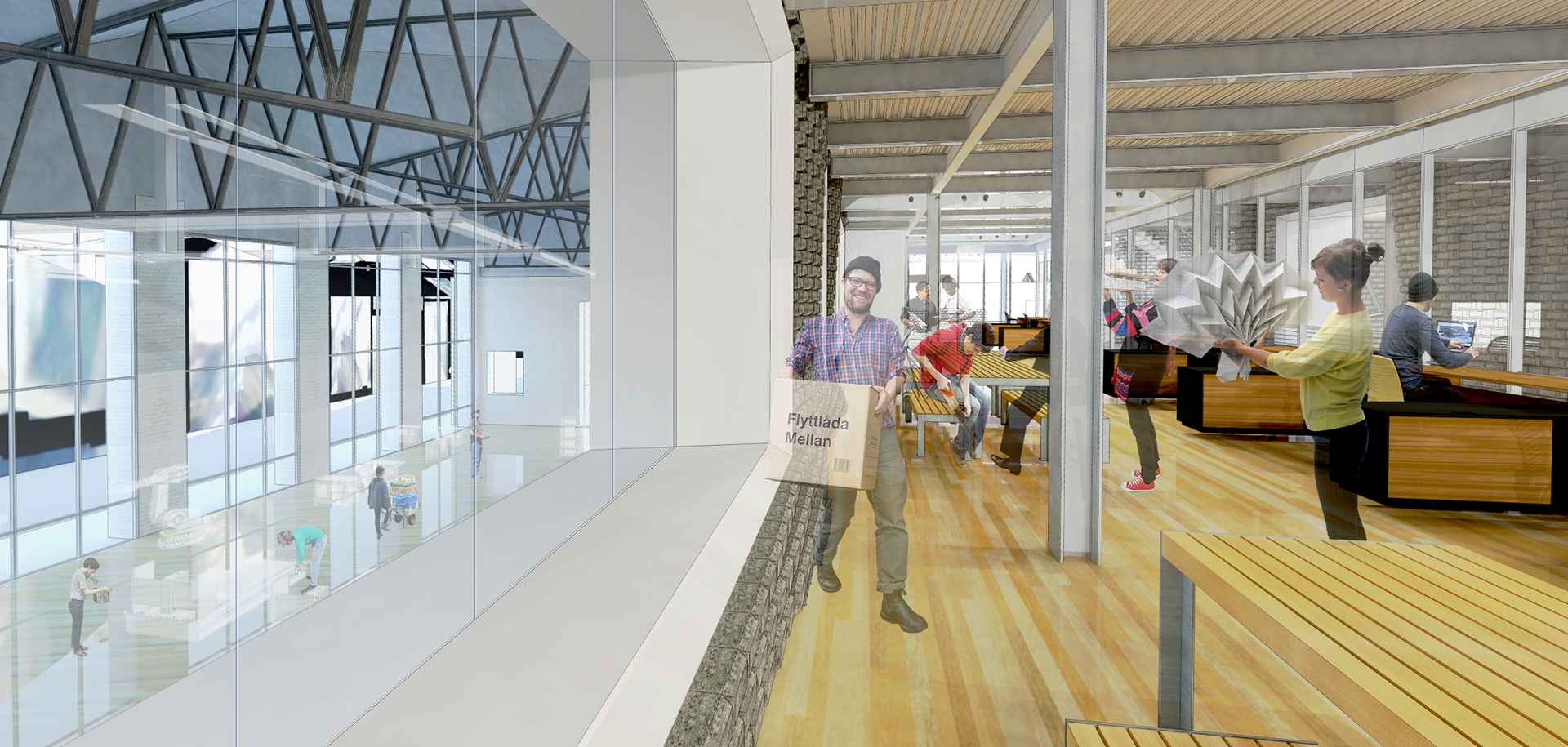 St. Joe Brickworks Showroom and Sales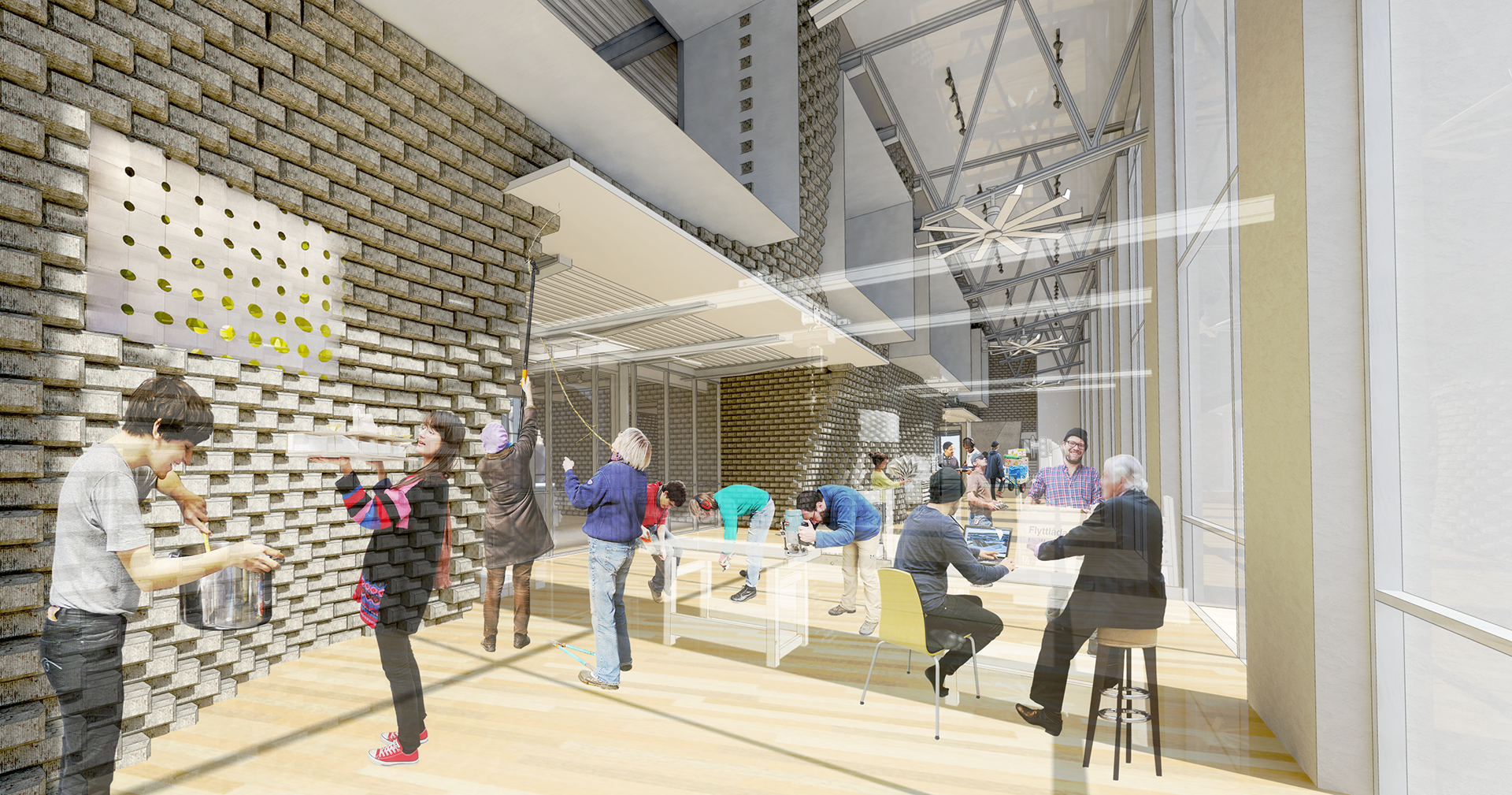 St. Joe Brickworks Fabrication Lab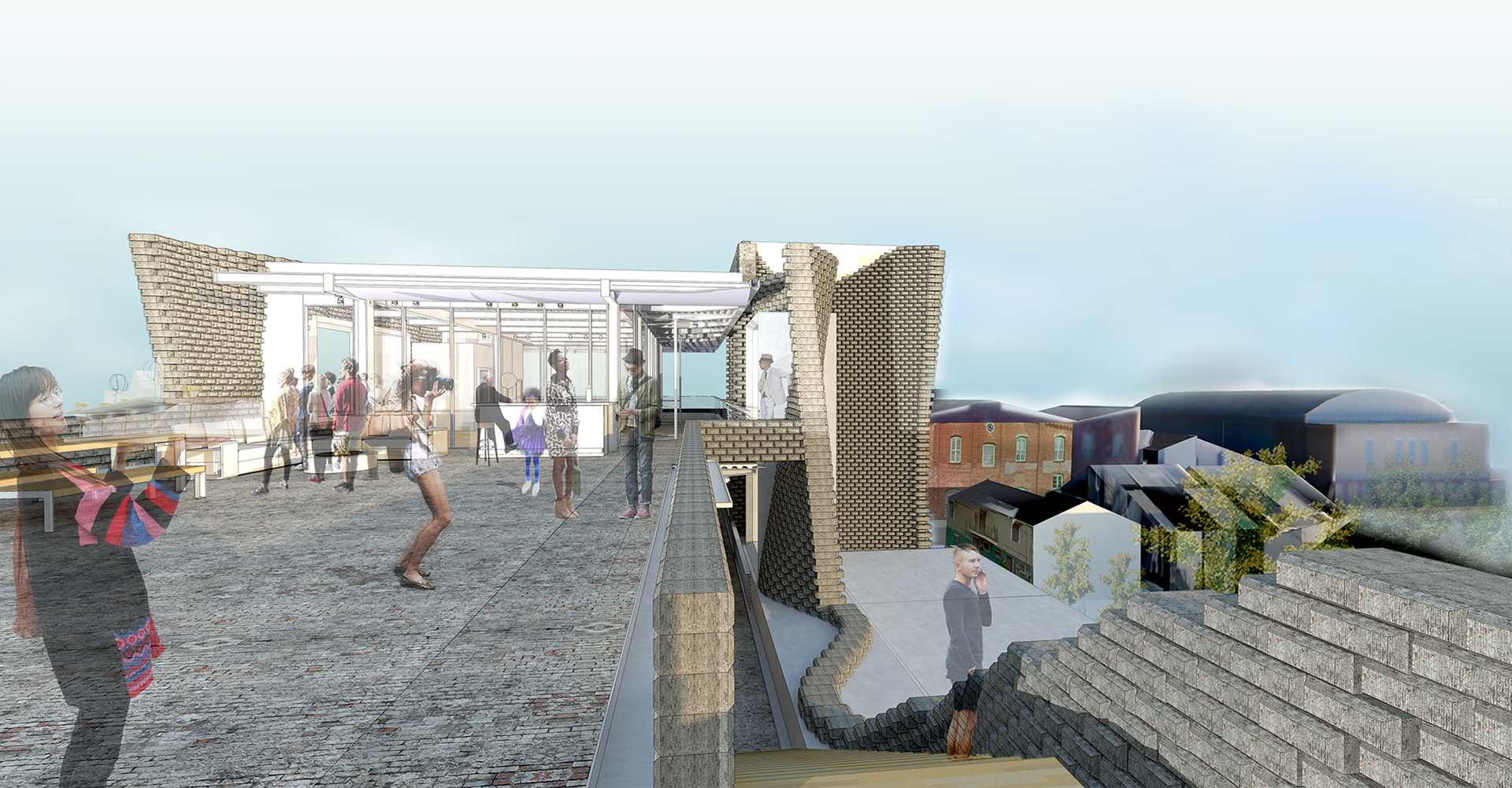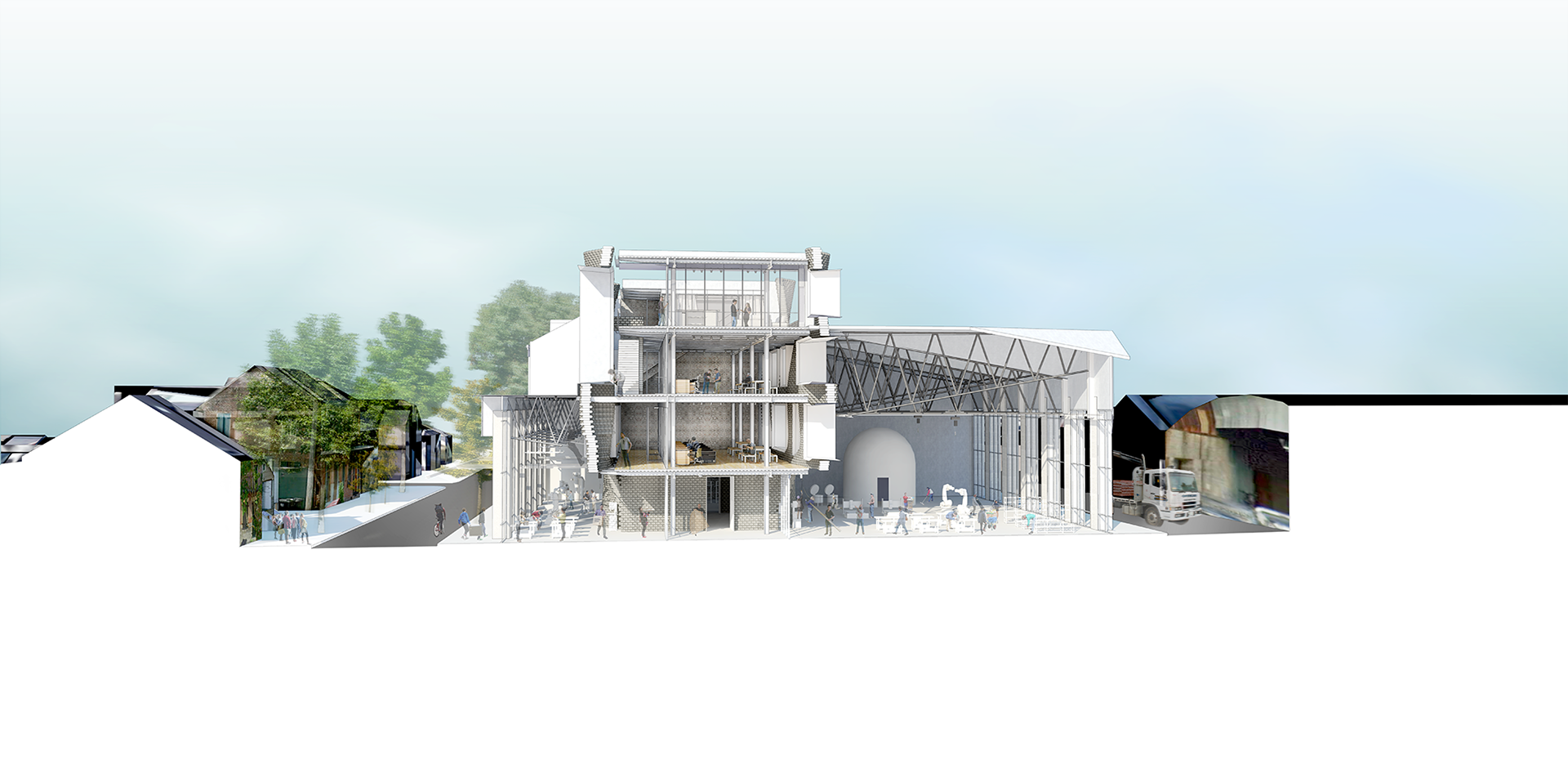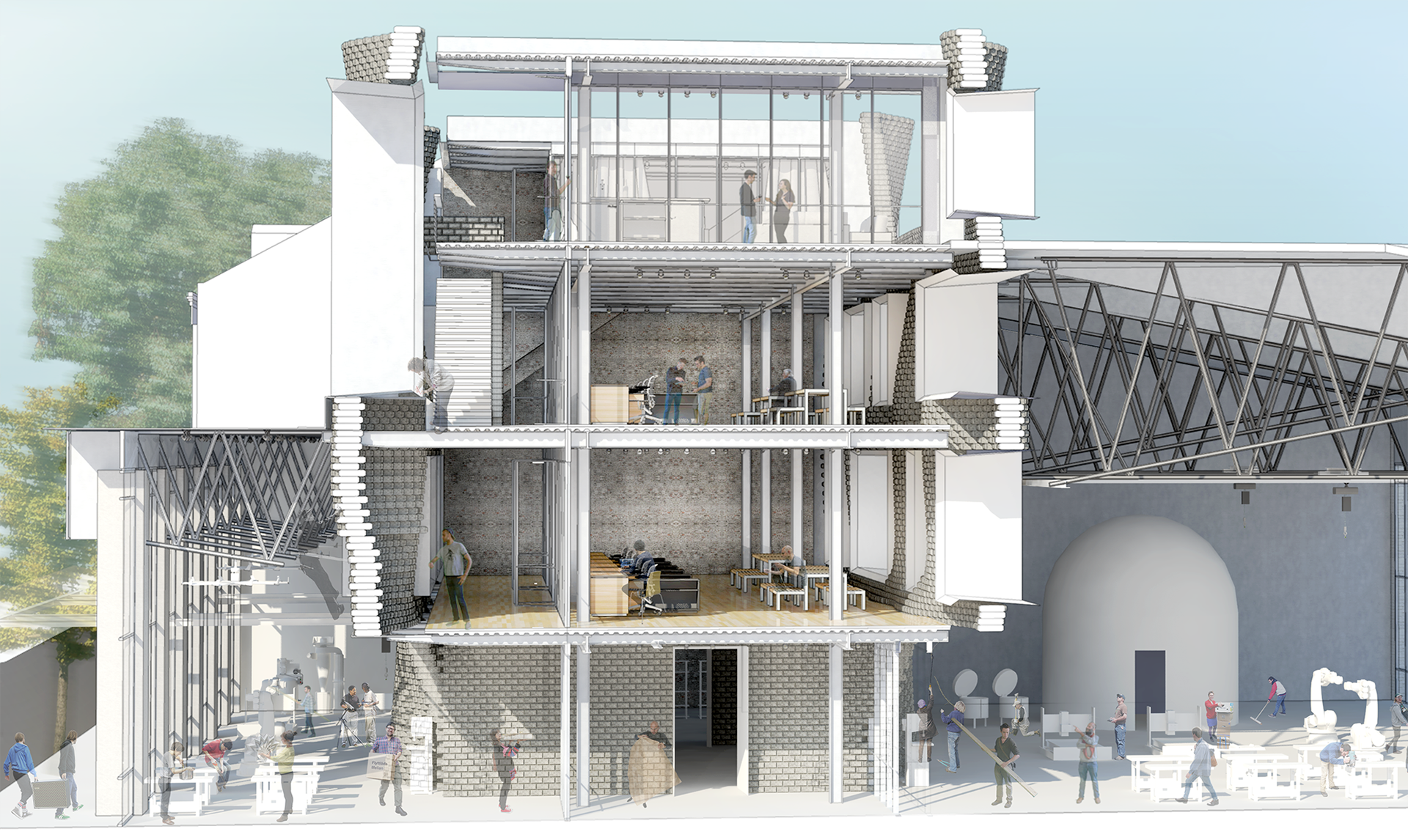 Section Perspective with Details
 Brick Testing Facade + Middle Showroom + Manufacturing Wings + Outdoor Circulation and Building in Context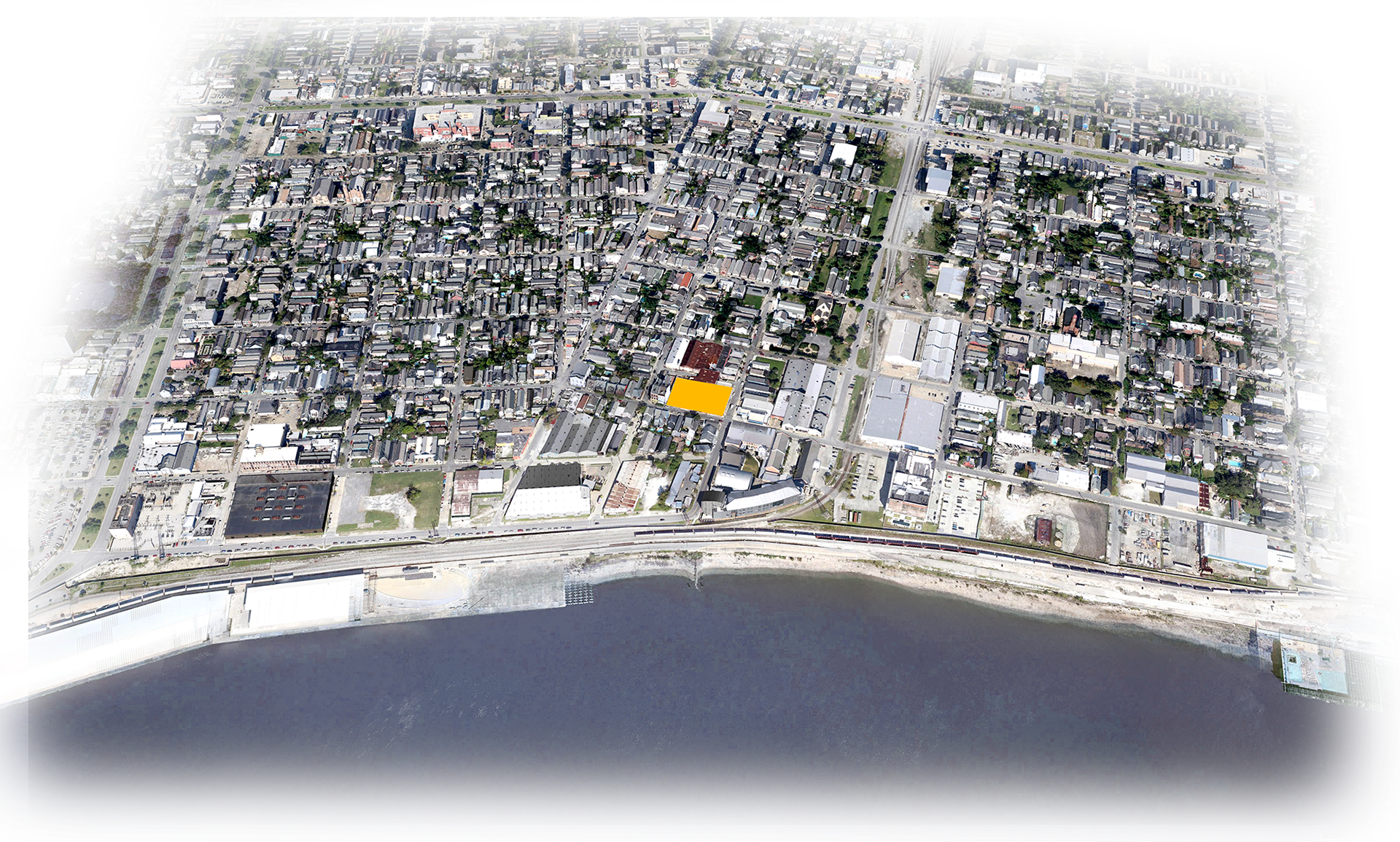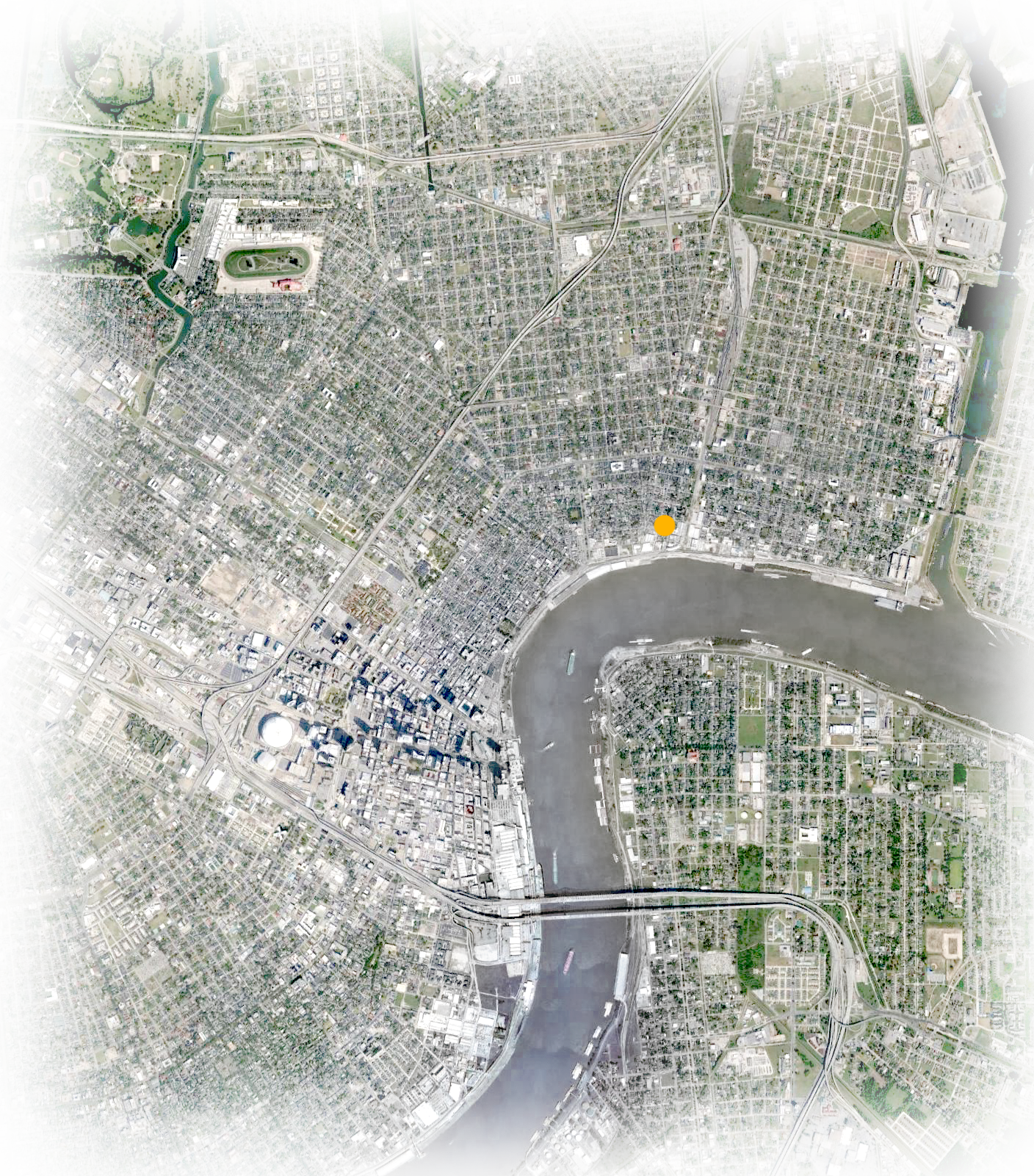 Marigny, New Orleans, LA, USA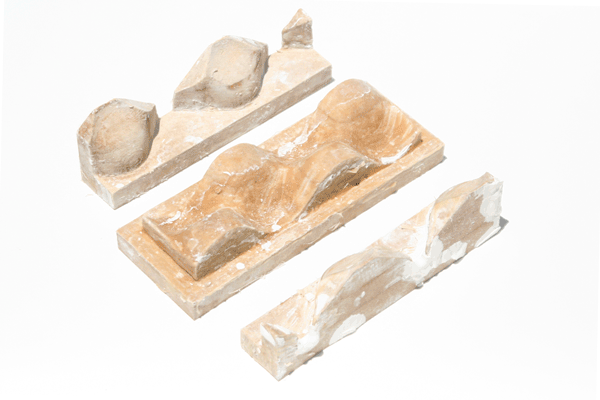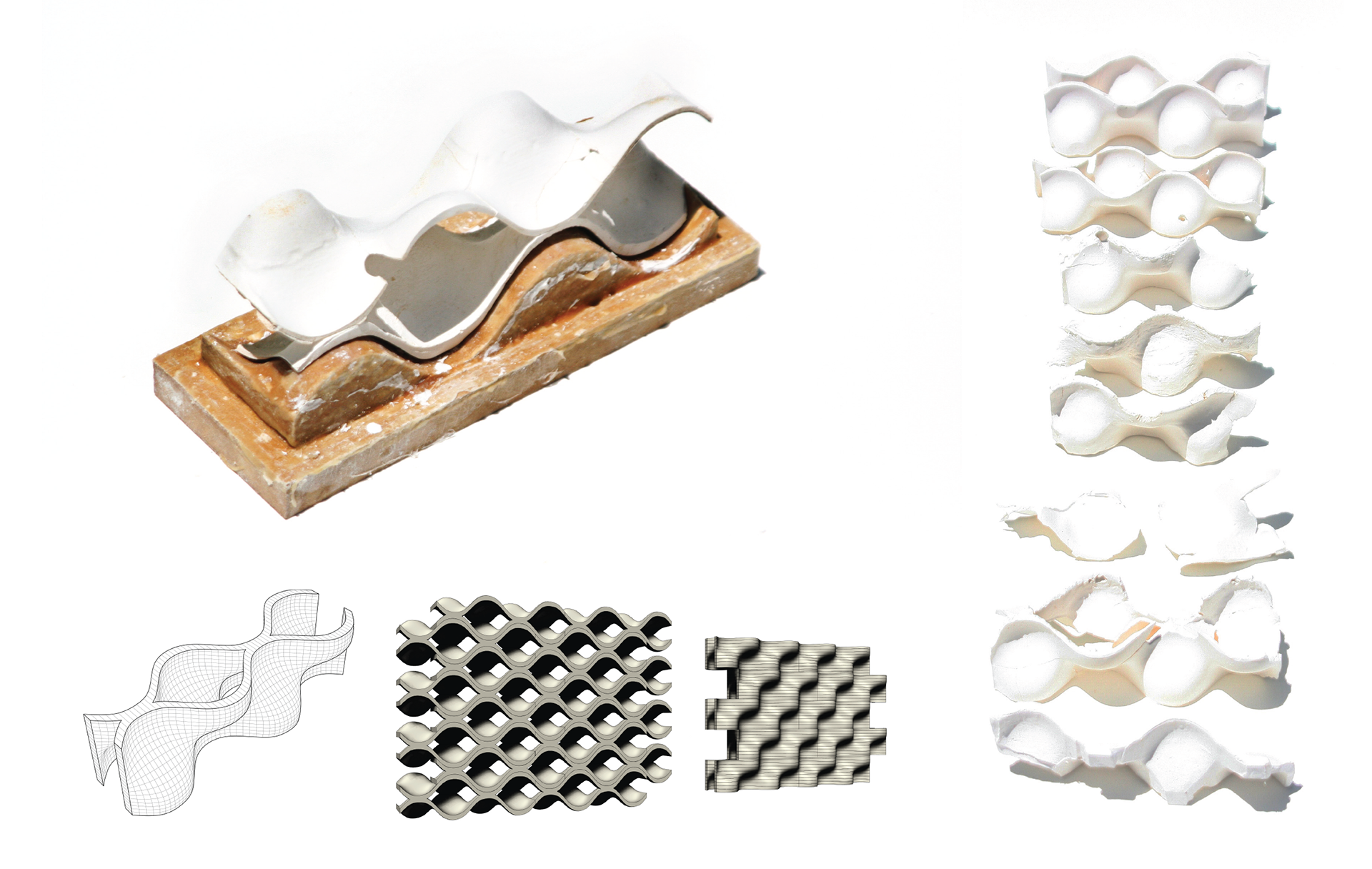 Plaster Cast in CNC-Milled MDF Mold