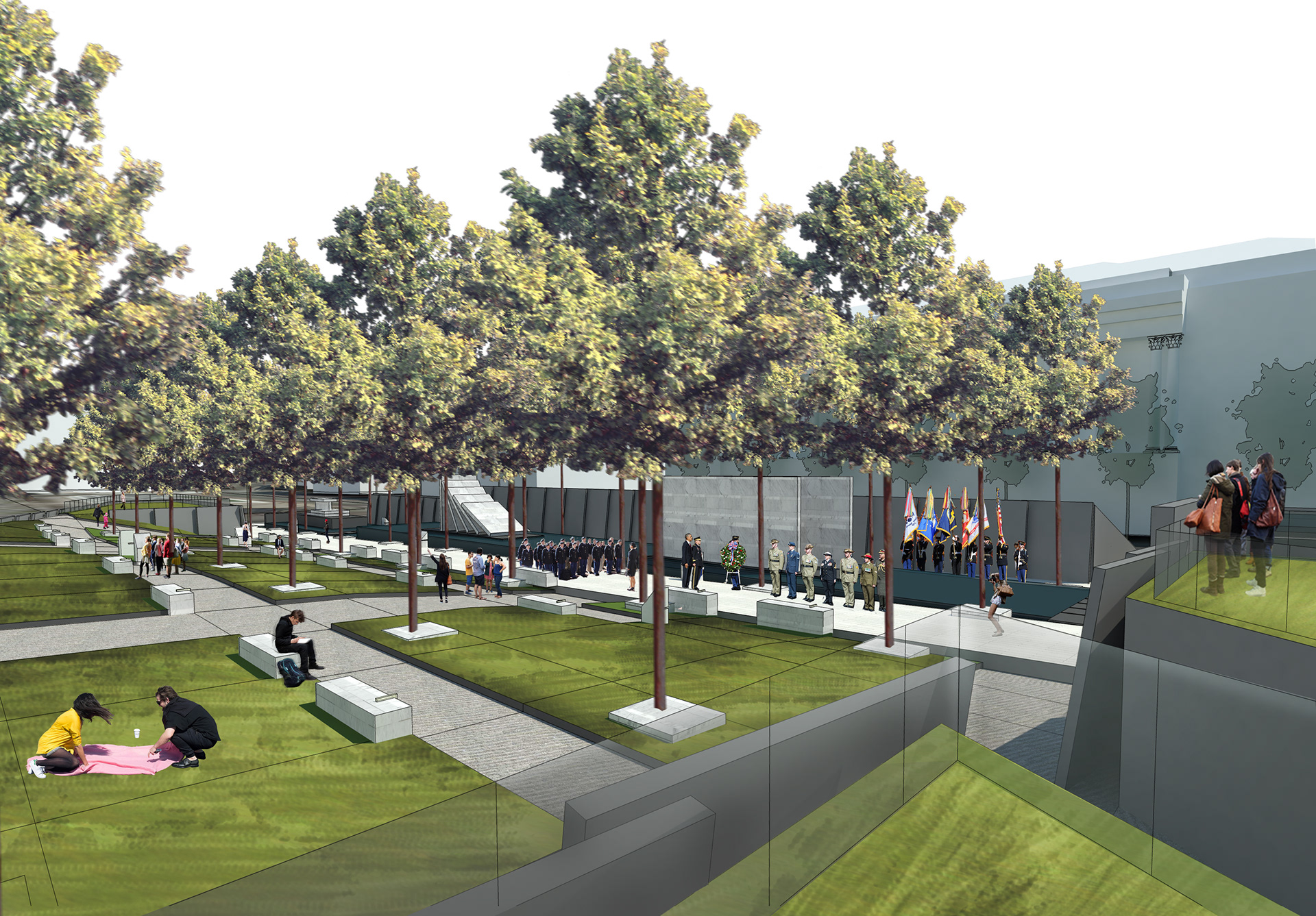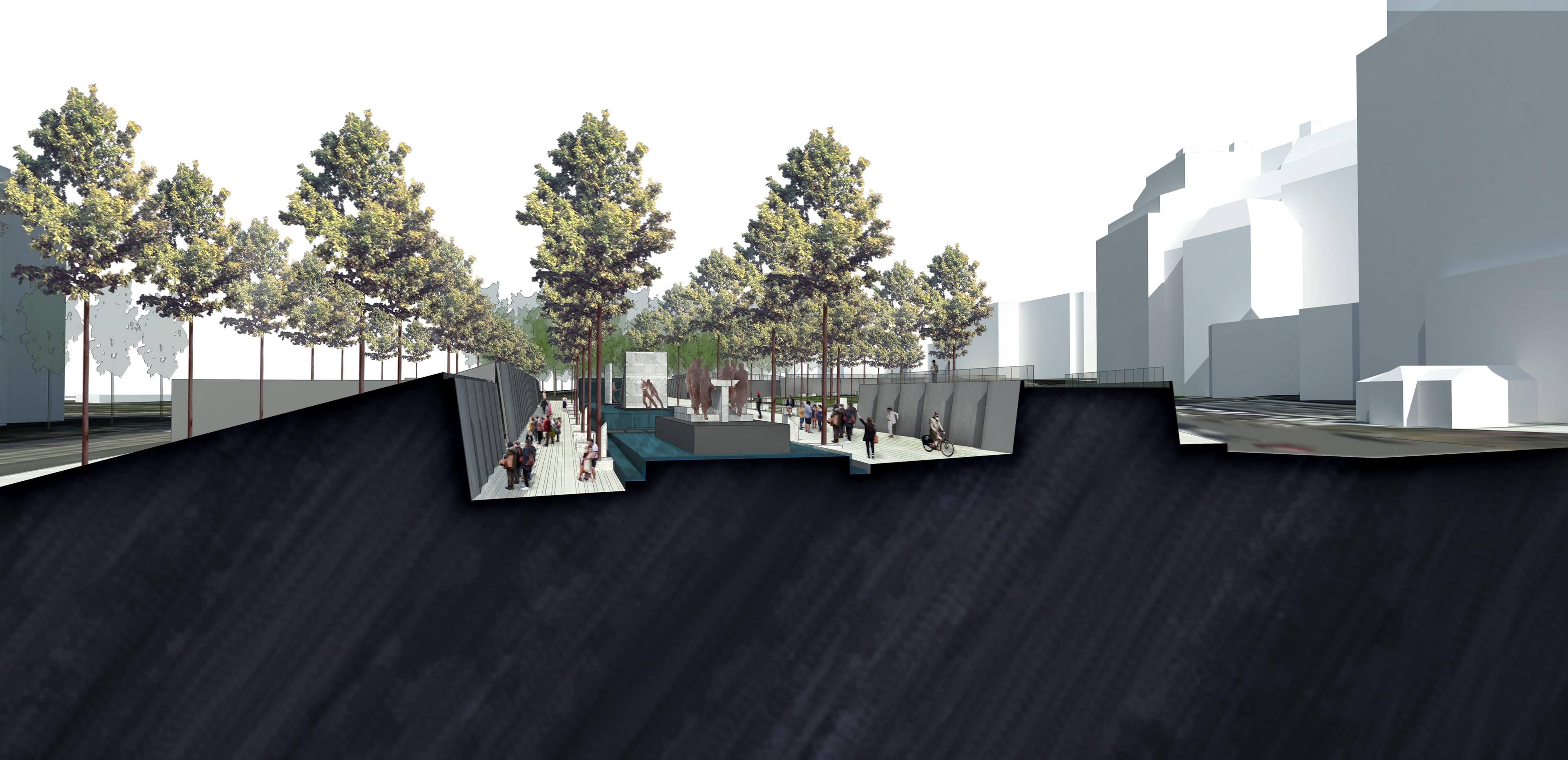 This memorial commemorates those who served 100 years ago. By abstracting the soldier's journey through the first World War, the memorial becomes relevant to current and future armed forces.
The proposed sculptures depict

Enter

,

Fight

, and

Return

using simplified rectilinear forms and statues of soldiers:


Enter

takes the form of two planes, offset at each end, with soldiers walking in, referencing the trench.

Fight

is imagined as soldiers stopping the falling trajectory of massive stone dominos, signifying the struggle of interjecting in a war of numerous falling nations.
Return

depicts soldiers disembarking together with the remains of the fallen in the form of a single plane.
These scenes are arranged along the center of the gently falling reflecting pool, meant to symbolize the continuation of time.
The memorial assumes the form of an urban sculpture park and reflecting pool, as opposed to the traditional isolated monument on the mall. A large thoroughfare channels visitors by the reflecting pool, while a secondary path allows for more in depth inspection, and an expansive sloped park space offers valuable shaded area to observe and contemplate.

This proposal makes every effort to adapt and update the existing site design for the purposes of a national monument park. Specifically, the unusual topographic condition remains in place, now held by expressive bearing walls. In an effort to increase legibility and porosity, a number of incisions are cut through the site. The design intends to be a continuation of Freedom Plaza and Sherman Monument, with the primary memorial space on axis and the primary thoroughfare aligned with the street crossing from the plaza. The park space adds much needed soft space to the current hardscape.